Grow Your Online Presence
This month, find resources and inspiration to scale your brand at any stage. Whether you're launching a new website or expanding your offerings, leverage analytics to set and exceed your goals, and learn from other entrepreneurs and creatives who have built their success online.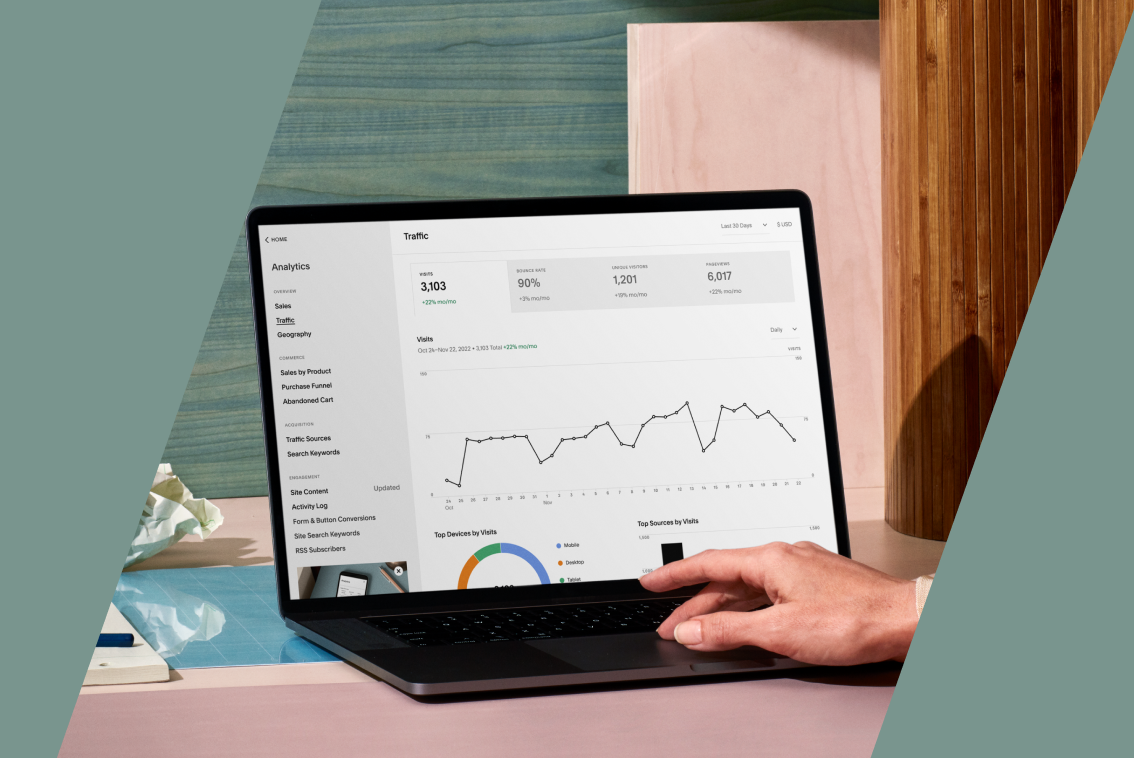 FEATURED STORY
Track Website Analytics to Grow Your Brand
Use key metrics to understand your audience, measure your success, and set data-driven goals.
Read More
Image Credit: Mackenzie Smith Kelley

FEATURED STORY

Launching a Direct-to-Consumer Business in the Pandemic

Use key metrics to understand your audience, measure your success, and set data-driven goals.

Read More →

KNOW

Is Scheduling Software Right for Your Brand?

Automating your calendar can save you time, simplify client relationships, and increase your brand's credibility.

Read More →

MAKERS

Building a Successful Brand Through Content

How an Australia-based wellness platform leverages online workshops, workbooks, and other resources to stay self-funded.

Read More →

Image Credit: Justin Hoch

MAKERS

Turning Creativity into a Career Path

Comedian and writer Jen Kwok on learning to engage her online audience across platforms.

Read More →